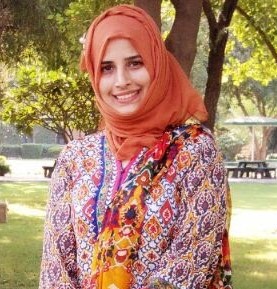 Sadaf Razzaq is a P.hD scholar. She completed her M.Phil in Economics from Forman Christian College, A Chartered University in 2012. She has distinction of securing scholarship from Abu Dhabi Group in her M.Phil and also entitled as Cum Lude.
She joined IB&M in January 2014 as Lecturer. Besides academics, She has played a vital role in establishing Day Care Center in University of Engineering and Technology, Lahore to facilitate working women and also strived hard for bringing improvement in University Model School.
Prior to it she taught Economics and Business courses to Bachelors and M. Phil students in Minhaj Ul Quran University.
Her area of interest include Engineering Economics, Macroeconomic and Social Economic issues.