Mr. Muhammad Zia ul Haq is a "University Lecturer" in the field of Business Management. He did MS Business Administration from Department of Business Administration, Govt. College University Faisalabad, and earned Bachelors in Commerce (Honors) from Hailey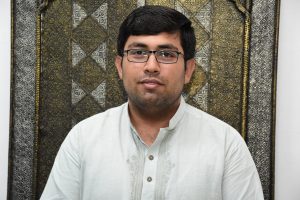 College of Commerce, University of The Punjab, Lahore, Pakistan.
Mr. Muhammad Zia ul Haq is author of research papers published in renowned business journals. Major areas of Interest include Knowledge Management, Management, Human Resource Management, Leadership, Compensation management.