Ms. Maria Khan is working as a Lecturer in IB&M, UET Lahore.  She is doing PhD in Business Administration and Management Sciences. She has done her M.Phil from Kinnaird College for Women University, Lahore and graduation from Govt. College University, (GCU), Lahore.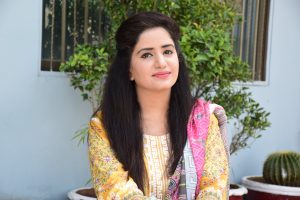 In addition to teaching she has 7 years of working experience in Provincial Assembly of the Punjab. Her specialization is in the field of Marketing. Besides her academic engagements, she plays an active role in Business Incubation Center (BIC) established by Higher Education Commission. (HEC)
Research Interest areas include Nostalgic Marketing, Brand Management, Integrated Marketing Communications, Advertising, consumer behavior, E- Business and E Commerce.