He teaches BBA, MBA, MS and PhD classes and supervises MS and PhD students. He is also HEC Approved PhD Supervisor in Pakistan. He did his PhD in Management Sciences from Bahria University Islamabad Pakistan. His PhD research work is on the post-implementation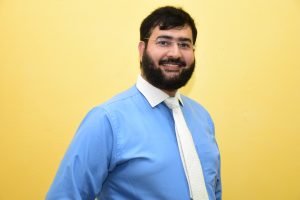 success of large-scale information systems i.e., Enterprise Resource Planning (ERP) Systems. His major areas of interest are Management Information System, HRM/Leadership, Innovation and Technology Management whereas, minor areas are Strategic Marketing, Project Management and E-Commerce.
He served as HEC coordinator for indigenous on-campus training (IOT) program in UET Lahore. He has organized several training programs funded by HEC for non-teaching staff of UET Lahore.
He has several international publications mostly in HEC recognized journals including Impact Factor Journals of Emerald, Sage Publishing Inc., John Wiley and Sons, Springer Publishing and Taylor and Francis Group. He is also member of editorial team in 36 international refereed journals. He has received grants from the Higher Education Commission (HEC) Pakistan to organize research workshops in different universities. He is a certified international trainer of QSR NVivo 9/10 (Qualitative Research and Data Analysis). He has expertise in several quantitative and qualitative tools e.g., NVivo, MaxQDA, Atlas-ti, Eviews, SPSS, STATA, AMOS, Smart PLS, MPlus, Endnote etc. This is the reason that he has trained several MS/PhD scholars, PhD faculty members, deans, directors, professional researchers and government officials in 44 universities, and research institutes of different countries including Pakistan, Malaysia, UAE, Saudi Arabia and United States of America (USA).