Dr. Abdul Aziz Khan Niazi earned his degree of Bachelor of Commerce in 1989 and Masters in Business Administration in 1992 from University of the Punjab, Pakistan. He worked in financial sector for more than 18 years in different capacities such as head credit, head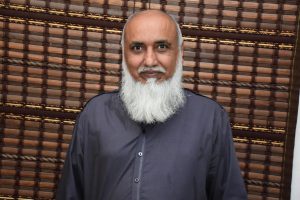 legal, head special management. He did his Master of Philosophy in Business Administration from NCBA&E, Pakistan in 2011.
The degree of Doctor of Philosophy in Business Administration was also conferred on him by NCBA&E in 2016. His teaching experience envisages over a wide variety of subjects in the field of finance, banking, corporate governance, taxation management, business and labor laws, HRM, management, marketing etc. in public sector universities (i.e. University of the Punjab, National University of Modern Languages, University of Education and University Engineering and Technology). Dr. Aziz Niazi is presently working as assistant professor in Institute of Business and Management, University of Engineering and Technology, Lahore.