Library
IB&M library was established in 2009 to provide educational resources needed to meet the academic and research demands of institution. It is the hub of reliable information where individuals may develop and nurture their own growth intellectually, socially,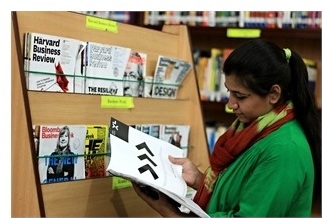 emotionally, and vocationally. IB&M library will strive to provide the educational materials and assistance to guide individuals in utilizing the wide variety of information sources to promote educational sector of the country, research culture and enrich personal lives.
Mission
The mission of IB&M library, UET Lahore is the provision of optimum facilitation to its users and research scholars in support of the objective and goals of the university.
Objective
To investigate the changing educational needs of the IB&M community and to provide access to information.
To develop collections of materials that support, enrich and satisfy the research need of the stakeholders of IB&M .
To provide wide variety of reference materials.
Library Collection
The library has more than 4,000 volumes of books,magazines,daily newspaper,research reports and online digital HEC databases