Why IB&M?
An MBA has never been more necessary. Our world is unprecedentedly complex, connected, and fragile. Our trust in institution and each other is under intense pressure.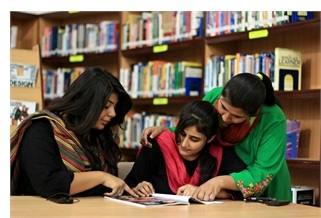 Our energy, food and water security, our aging populations, the explosion in stored data-these all require managers and leaders of unusual ability, sophistication and integrity. In just a few years' time, sophistication and integrity. In just a few years' time, MBA at IB&M has been recognized as one of the best programmes in the city .we offer a flexible and thoughts provoking course delivered by a dedicated faculty of renowned scholars and practitioners in state-of-the-art facilities. Our MBA class is a diverse mix of extraordinary individuals from dozens of cities and every possible background.
"LEAP Method" Theory
Curriculum has been designed, so that you don't just study abstract theory but you also get hands-on experience.
Our innovative curriculum is based on three components, "Learn, Experience, Action project"-LEAP.
Access to New Horizon
IB&M has been highly influential in developing interaction between businesses and the University, and in creating entrepreneurs and networks. The university attracts some of the most powerful global business leaders to speak on cutting edge issues.
By choosing to study at IB&M you are not just earning a degree. You are opening the door to the learning and lifestyle benefits that the University of Engineering & Technology can offer, and setting the course for your future in the world of business.
Career Development
IB&M Career Centre offers you a range of services to assist you with your career planning. Our goal is to help you find and prepare for a role that suits your skill-set and meets your career development aspirations.
Modern Facilities
Modern teaching technology and computing facilities will prepare you for the rapid rate of change in today's business world. Following are some key facilities:
Air-conditioned class rooms equipped with latest audio-visual aids.
State-of-the-art computer labs.
Free wireless internet connectivity on entire campus.
Library equipped with latest books and international journals.
Transport facility for students, all over Lahore.
Be Inspired
IB&M regularly hosts guest lectures by entrepreneurs. Guest speakers will share their personal experience with students, which will allow them to learn about variety of industries from a managerial perspective.
IB&M is home to many of the best and brightest academics, many of whom are practicing business professionals. They are leaders in their fields respected both in Pakistan and internationally.
IB&M Club
The Campus Life backs a vast range of societies, organizations, student services, community projects and campaigns. It helps you to fulfill your potential, meet your aspirations and have the most incredible time at University.
There are scores of activities and events for students at the University, Societies, clubs, student-run services and more. Cafes, clubs, art and performance, Common rooms and associations- the social life here is vibrant, diverse and abundant.
Your Future Career
The MBA is recognized qualification and managerial competence at a strategic level and as such exemptions are granted by numerous professional organizations. It also opens the way for continuing personal and professional development. Many of our graduates have gained significant promotion upon completion of the program. Furthermore, the MBA has given students the confidence and knowledge to be able to start their own businesses or to help improve the running of their own businesses.